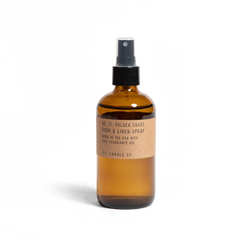 P.F. Candle Co.
No. 21 - Golden Coast Room Spray
Room & Linen Sprays by LA based P.F. Candle Co.
Eucalyptus, Sea Salt, Redwood, and Palo Santo
7.75 fl oz

Great for bed sheets; pillows, couches

DESCRIPTION:
The makers behind the independent candle brand P.F. Candle Co. present No. 21.
These room sprays have been hand poured in California which are then transported to our London boutique in 100% plastic free packaging.