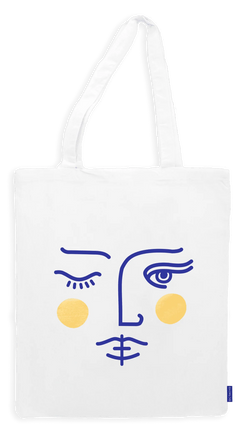 Tote Bag featuring Octaevo's signature print of Janus


Heavy weight organic cotton

This design is part of their timeless and versatile Janus & Apollo line 

Reversible design 

With zipper to keep your goods safe!
This lavish tote bag, designed by Octaevo, is inspired by tales of the Mediterranean and trinkets of good fortune, these items take what could be a mundane object and transforms it into a home staple. Includes a reversible face print with contrasting face expressions. Durable and designer.
Measurements: 36 cm x 41 cm
Wash gently by hand with cold water