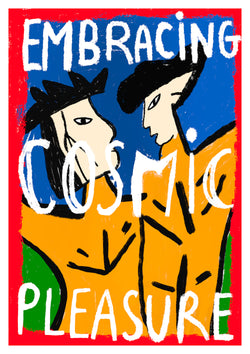 Giclee print

2 sizes available
Small Print: A3 - open edition

Large Print: 50 x 70 cm - limited edition 100
Universality of Love: To reinterpret the concept of the "universality of love," Darius draws scenes that reflect different stages and aspects of love. This include self-love, platonic love, romantic love, and even the challenges and growth that love brings. Each drawing is a visual exploration of what "love" means in its various forms.
The "universality of love" refers to the concept that love is a fundamental and transcendent emotion that exists across cultures, societies, and individuals, regardless of differences.

Important: 
The colour may slightly vary due to the monitor settings.